A supervisor with Gate Gourmet has been awarded €50,889 in an unfair dismissal claim. The worker had a blemish free record for 19 years and the Employment Appeals Tribunal decided that the sanction of dismissal was "a disproportionate sanction in all the circumstances".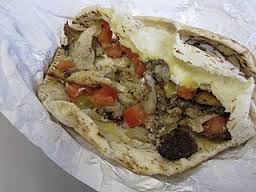 Gate Gourmet had a contract supplying airline food to various airlines. In 2012 they received a complaint that one of their customers had been supplied with an out of date and stale chicken wrap; in fact, the wrap was out of date in February, 2012 and the complaint received in April, 2012.
Gate Gourmet's contract with this customer was to expire in July 2012 and this incident made it very difficult to ensure the contract was renewed.
This worker was found to have failed to follow standard operating procedure and was dismissed for gross misconduct on the grounds that the company took incidences such as this very seriously.
Two other employees also failed to notice the out of date wrap and received final written warnings. This different treatment from the sacked worker was something that was noted by the EAT.
The dismissed employee told the EAT that another worker actually took responsibility for not checking and recording the product, in accordance with procedures.
The EAT awarded him €45,000 for unfair dismissal and €5,889 in lieu of 8 weeks' notice to which he would have been entitled.